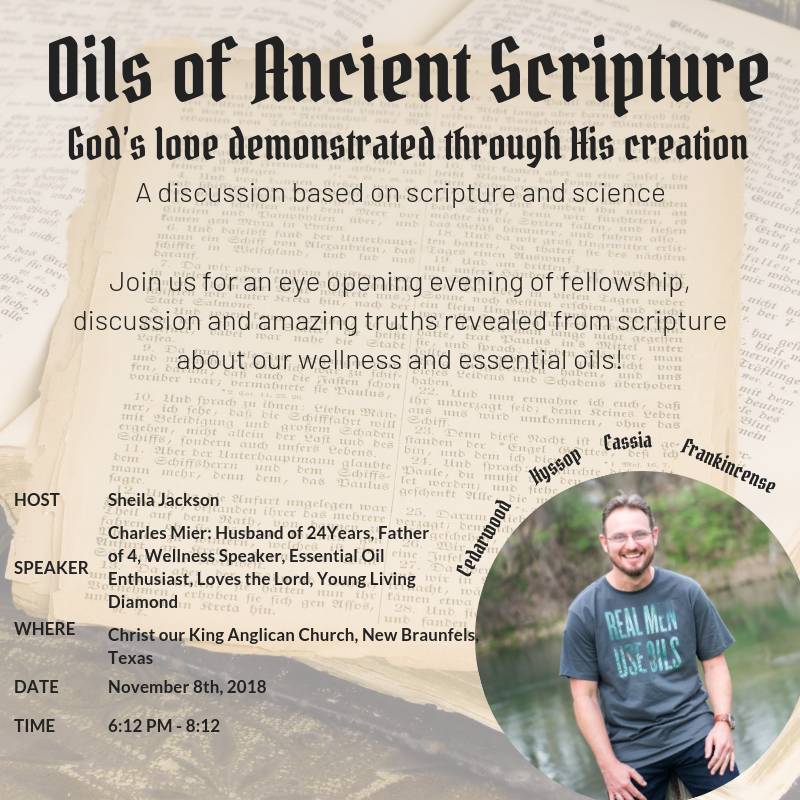 11/08/2018 06:15 PM

–

09/28/2018 08:15 PM

Central time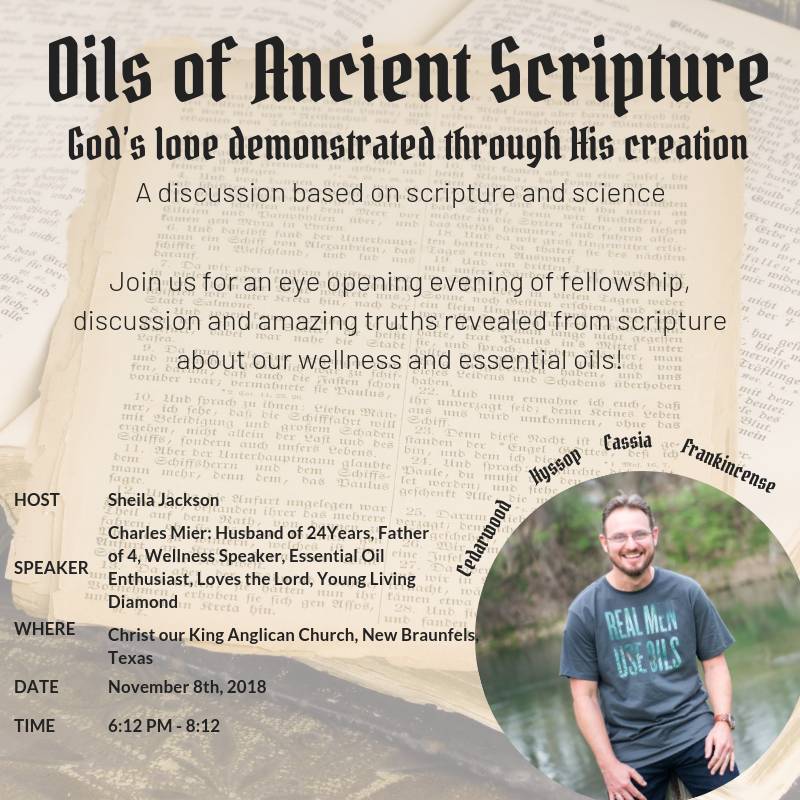 Charles will be flying from North Idaho to share one of his favorite and most requested teachings! Oils of Ancient Scripture! In this session you will learn what the Bible says about wellness, essential oils and plants. Yes even in Jesus days on earth, there were essential oils, balms, and ointments.
Come learn about all these fascinating truths and break bread.
Seating will be limited so registration is recommended. There is no fee for the class, however this will be held at a church and donations will be accepted to bless the church for hosting this event.
Bring your bible, notepad, writing utensil and bottle of water.
Where: Christ Our King Anglican Church in New Braunfels, Texas.
COKNB.ORG
115 Kings Way, New Braunfels, Texas
Host: Sheila Jackson