Jul 8, 2017 12:58 AM Central
April and Charles Mier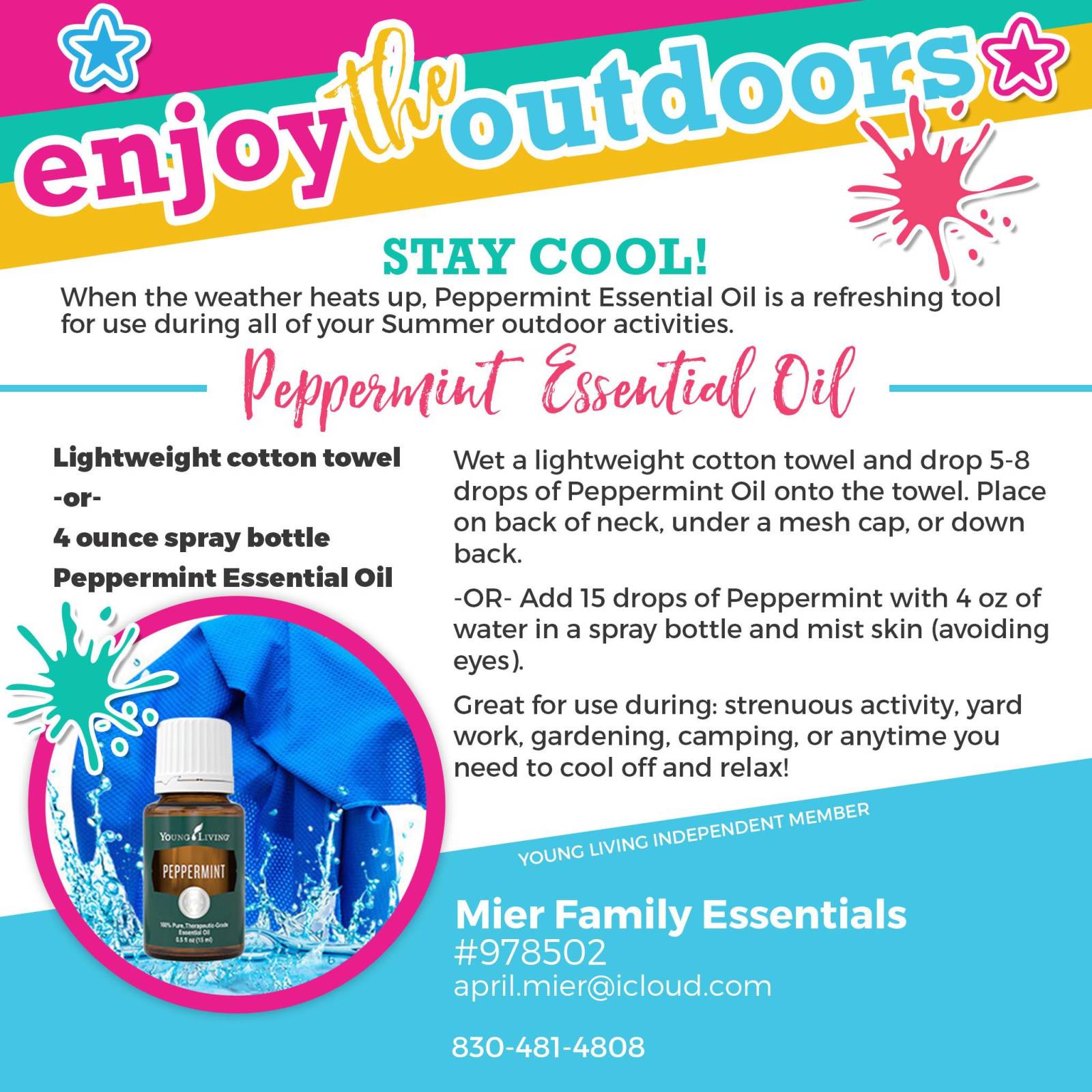 Here's a fun little recipe for your Friday!!
Summer is in full force and it is HOT!
💥
🔥 That's when I pull out a couple of my tricks to keep my cool.
⛄ First I add a drop of Peppermint Vitality to my water bottle to cool me from the inside out. Next I mix up a little bottle of this cooling mist spray to help keep me cool on the outside.
🌬️ This strategy helped keep me from losing it at many swim meets one summer in Texas!
😂
*Precaution: The tingly feel from the menthol in the Peppermint can make little children uncomfortable. Use only on big kids and up!