Mar 4, 2019 09:45 AM Central
April and Charles Mier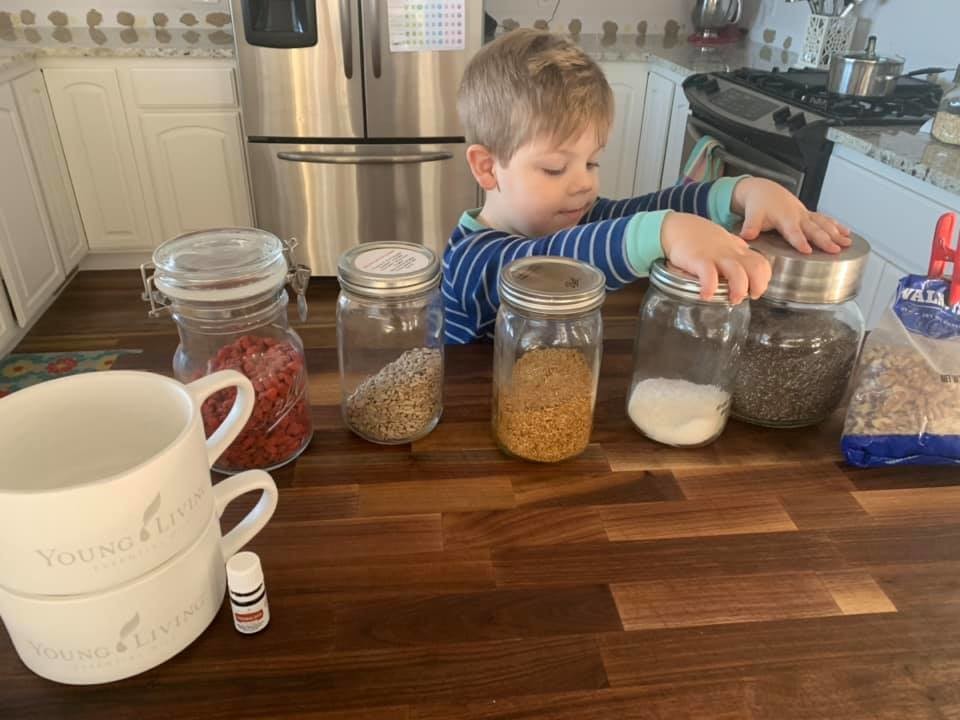 Just a little peak into our home this morning... Setting up our toppings bar for our oatmeal 🥣 this morning with my cute little helper. So much yummy healthiness that can be added!
✅ walnuts
✅ chia seeds
✅ flax seeds
✅ sunflower seeds
✅ Ningxia Wolfberries
✅ Cinnamon bark Vitality (extra good for starting the day maintaining healthy blood sugar levels!)
✅ a splash of coconut milk and maple syrup
What are your favorite toppings or YL essential oil for oatmeal?