Sep 13, 2017 05:29 AM Central
April and Charles Mier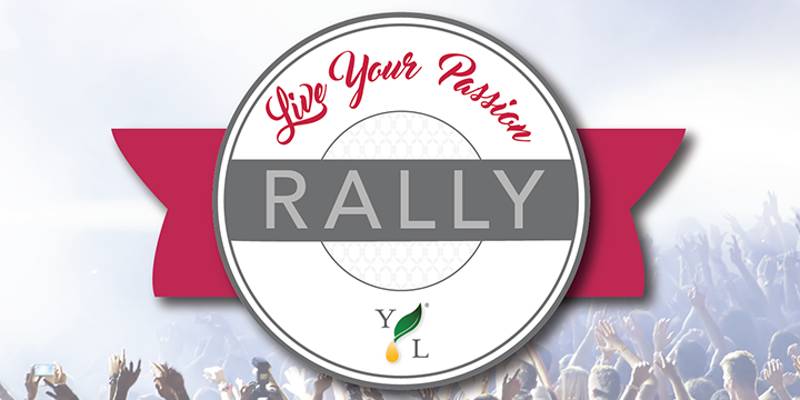 The BEST of Young Living. At your fingertips.
EXPERIENCE the latest and greatest from Young Living Essential Oils with the most passionate oily friends in Texas!
DISCOVER something new at our PRODUCT EXPO to boost your energy, maximize your time, and fortify your body inside and out this Fall! Showcases include Savvy Minerals by Young Living Makeup, Seedlings Baby Collection, Thieves Line for Household Solutions, Fitness & Supplementation, Kidscents Collection, Animalscents Collection, Vitality Line, Aroma Wall, and much more!
ENGAGE your mind with our exclusive development sessions! We will take you through an entire day in the life of a YL oiler- start to finish, deepen your understanding of the oils from ancient scripture, and give you new tools to sharpen your business mindset!
MINGLE at CLUB RED HAPPY HOUR with the whole oily crew and savor fresh shot blends for the season.
EXCITE your team with our full lineup of inspiration from YL Diamonds and catch the vision for finishing off the year strong! New products and exclusive promotions will be announced along with the most current corporate updates at the LIVE YOUR PASSION RALLY presented by epic Emcee Marc Ebinger of OilyFamily.Tv!
**Admission includes:
-Prize drawings every 15 minutes including items only available at YL farms and convention exclusive oils!
-1 free Ningxia shot during CLUB RED HAPPY HOUR
-Appetizers & Drinks
-Valet parking!
**Support The Foundation while you learn! Enter our raffle to WIN 1 of 2 amazing prizes:
-Oils of Ancient Scripture Kit (retail value $260+)
-Ulitmate Savvy Mineral Makeover Bundle: Savvy Minerals Essential Brush Set, Jet Setter Eyeliner, "Diamond Dust" Veil, and The Art Skin Care System Trio! (retail value $330+)
Proceeds benefit The Foundation!
1 raffle ticket- $5 or 5 tickets for $20 - You do not need to be present to win!
Raffle tickets available at the rally or via eventbrite. (See ticket purchase options for this event.)
**As always, seasoned oilers and newbies welcome!**
Seating is limited. Register today!
**Young Living Room Block - Reduced Rate Accommodations at Marriott Eilan available through 9/13/17!
Use this link:
(Please Note: If you have children staying at the hotel with you, they do NOT need to be listed on your reservation. The system will not take your discounted room block reservation if you try to add them, however children ARE welcome! Also the $22 amenity fee/day is completely waived for our group and will only reflect as complimentary at checkout at the hotel desk- not online.)
Schedule of Events:
3-6pmVendor Booths, Massage, Zyto Compass Reports, Saavy Minerals Color Matching
3-8pmProduct Expo
4-4:45pmPure & Simple Lifestyle Presentation
4:45-5:15pmOils of the Bible
5:15pmLYP RALLY GRAND RAFFLE #1! - Oils of Ancient Scripture Kit!
5:15-6:15pm CLUB RED HAPPY HOUR!
(Appetizers and 1 Ningxia Red shot included with admission)
5:30-6:15pmBusiness Concepts & Applications: Growing From Within
6:15-7pmLive Your Passion Rally:
New Product Development, Research, Promotions, & Founder's Message
7-7:45Diamond Panel
7:45-8pmClosing
8pmLYP RALLY GRAND RAFFLE #2! - Ultimate Savvy Minerals Makeover Bundle!